SHELTER, RESCUE & ADOPTED DOG SEMINARS
If you don't have the time to look through our new listings, we'll send the info to you!!!
Just join our Mailing List.
Click on the green title of the seminar for a full description of the seminar.
PLEASE NOTE:
Dog Seminars Directory
does *not* have any particulars about any seminar or
whether there will be upcoming seminars in a certain area.
We act as a listing directory only.
Please call or email the host for each seminar for more information!
If a seminar is not listed here, we have no information about it.
Please support our advertisers!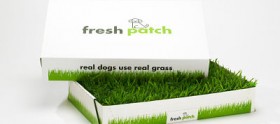 FRESH PATCH is a self-contained patch of
real grass that is delivered to your door
to aid in toilet training puppies and dogs.
The entire unit is fully disposable.
Click here for more information.
Please visit


Dog Books Library

for books, DVDs, ebooks, and products from Amazon and Dogwise.
Click here to take you there!
Affiliate Disclosure
I am pleased to bring you content free of charge.
When you click on some links and purchase some items through my website,
I receive a referral commission.
I recommend products and services that I think you will benefit by using.
Thank you for your support.
Telecourses (Many Telecourses are on Audiotape)
Associations and Organizations
2017 Seminars
October
June
May
March
February
PAST SEMINARS
2016 Seminars
December
November
October
| | |
| --- | --- |
| | Dogs on the Couch |
| | Dr. Nicholas H. Dodman, BVMS, DVA, DACVAA, DACVB |
| | Saturday, Oct 1 and Sun, Oct 02, 2016 |
| | Windsor Locks, CT |
August
July
June
May
April
| | |
| --- | --- |
| | |
| | Barbara Handelman, M.Ed., LCMHC, CDBC |
| | April 6, 2016 (ongoing webinar) |
| | Webinar; 8:00-9:30 PM EST (Midnight UTC/GMT) |
February
January
2015 Seminars
December
October
September
August
| | |
| --- | --- |
| | |
| | Mia Cobb |
| | August 26, 2015 |
| | Webinar; Time: 8:00-9:30 PM EDT (Midnight GMT) |
July
May
January
2014 Seminars
November
July
June
May
April
2013 Seminars
September
August
July
June
March
2012 Seminars
December
October
August
April
February
2011 Seminars
October
September
August
July
May
April

February
January
2010 Seminars
September
June
April
March
January
2009 Seminars
Sadler, Aimee
Kilcommons, Brian & Wilson, Sarah
Reyes, Nancy

McClintock, Becky
2008 Seminars
National Animal Control Association
http://www.nacanet.org/
Mailing address: P.O. Box 480851, Kansas City, MO, 64148
Physical address: 132 S. Cherry Street, Olathe, KS, 66061
Phone 913-768-1319
Fax 913-768-1378
National Council on Pet Population Study and Policy
http://www.petpopulation.org
Sally Fekety, Public Information Consultant
National Council on Pet Population Study and Policy
P.O. Box 131488
Ann Arbor, MI 48113-1488
Society of Welfare Administrators
http://www.sawanetwork.org/
2460 West 26th Avenue, Suite 17-C
Denver, CO 80211
Phone (720) 259-1250
Fax (303) 404-0725

We make every effort to post accurate and current information. Be sure to check with each lister's Website. If you find an error or a broken link on this site, please let us know. The listings on this Website are for informational purposes only and are neither supported or endorsed by Dog Seminars Directory. We reserve the right to refuse to list or remove any seminar or speaker. Thank you.
Return To Top